Solo and Group Practice Consultation
Running a professional practice can be a daunting task. There is so much that is not taught in a professional training program, yet essential to running an effective practice in a responsible manner.
I work with individual clinicians and group practices providing consultation, training and workshops on:
Clinical issues
Creating and managing a practice
Developing a niche practice
Marketing
Dealing with partner issues (including compensation and conflict resolution)
Risk management and dealing with ethically challenging situations
For more information on the consultation I provide to mental health professionals please go to ThePracticeInstitute.com.
I also provide consultation and trainings to small and mid-sized businesses, as well as, legal, medical, architectural, and dental practices to help them deal with staff and management issues and conflict resolution.
You might be interested in practice management books I have collaborated in writing or editing: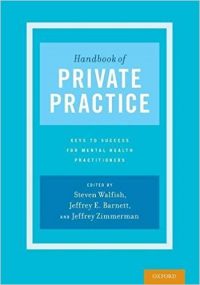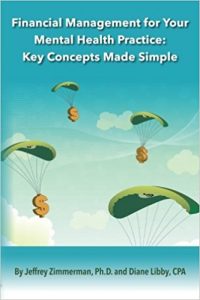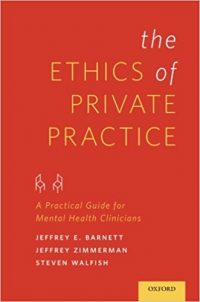 Handbook of Private Practice is the premier resource for mental health clinicians, covering all aspects of developing and maintaining a successful private practice. Written for graduate students considering the career path of private practice, professionals wanting to transition into private practice, and current private practitioners who want to improve their practice, this book combines the overarching concepts needed to take a mental health practice from inception, through its lifespan.
The Ethics of Private Practice helps mental health professionals understand the essential ethical issues related to the many challenges of being in independent practice. Each chapter focuses on a major aspect of the business of practice and incorporates relevant standards from the ethics codes of four mental health professions. Full of practical tips that can be readily implemented, this handy guide will be the go-to resource for all mental health clinicians in private practice.